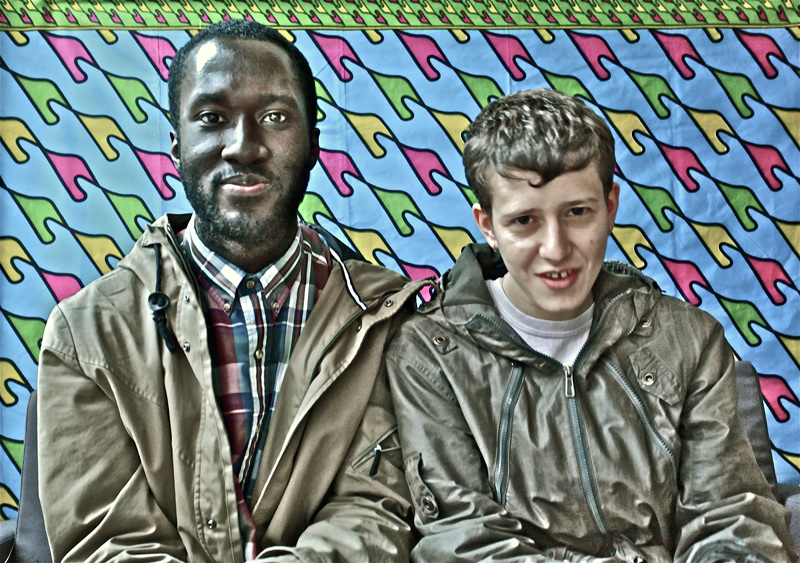 The second Kwesachu mixtape… DOWNLOAD HERE — 
http://emailunlock.com/~2gb
You will be added to the Kwesachu, Kwes and Micachu email lists.
KWES + MICACHU = KWESACHU
• KWESACHU MIXTAPE VOL 2 TRACKLIST •
1. HCHMWBIA – ft. Ghostpoet/Grant Armour of CLOUT!
2. Dj Set – Micachu & Kwes.
3. Beast – Raisa.K ft. Evian Cafun
4. Awol – Amen (Micachu & Pete Wareham)
5. Plastic Coins – ft. Speech Debelle/DELS
6. (Ripped) Blossomshoes (excerpt) – w. CLOUT!
7. Visual Mind Control – ft. Speech Debelle
8. Bird Milk – ft. DELS/Bella Wilde
9. So What – ft. Bang On! & Lee Scott
10. Nothing – ft. Tirzah
11. Glub (excerpt) – Dorovio Bold
12. Papertigers – Action Pyramid
13. LGOYH (alt) – ft. Dels/Kwes./Elan Tamara/Hebe Jones/Evian Cafun/David Okumu of The Invisible
14. 7-5 (Change) – ft. Coby/Grant Armour of CLOUT!/Elan Tamara
————————————
Kwes. — Meantime
(New EP out now on Warp Records)
iTunes — 
http://itun.es/iV94Dc
Amazon — 
http://amzn.to/JI4Tnk
Bleep — 
https://bleep.com/release/34197
Watch the 'Bashful' video 
http://youtu.be/z9llB97Qj_8
"..unabashedly beautiful, even sensuous" – Pitchfork
"Kwes is one of the hottest young producers in the UK" – Observer
"..itchy glitchy free pop and subtly soulful vocals" – Metro
————————————
Micachu & The Shapes — NEVER
(New album out 23rd July 2012 on Rough Trade)
'NEVER' was self-produced by the band, recorded at band member Marc Pell's studio in Stratford and mixed by Dillip Harris and the band. It is the follow-up to their critically acclaimed debut 'Jewellery' (2009). Micachu & the Shapes are Micachu, Raisa K and Marc Pell.
—————————————
• ABOUT KWESACHU •
Kwesachu started in 2008 with the release of the Kwesachu Vol. 1 mixtape: 50 minutes of cassette tape which proved that both artists were a match made in skewed pop heaven, and gave birth to 'free pop' – a philosophy of creating popular music that knows no boundaries, shuns no eccentricity and values inventiveness over any kind of rules that have gone before.
This initial mixtape featured reworks of Hot Chip, Cibelle, Metronomy, Golden Silvers, The Invisible, Man Like Me, Finn Peters, and guest contributions from artists associated with the two musicians, including MCs Ghostpoet and DELS and Romy of The xx.
• ABOUT KWES. •
Kwes is a 24 year old London-based musician and producer who has previously worked with artists as acclaimed and diverse as Ghostpoet, Speech Debelle and Damon Albarn. But it's his own music that has most recently solidified his reputation as a humble master of sonic arts, creating inventive and heartening nuggets of 'free pop', defined by Kwes as "pop music without boundaries".
http://kwes.info
http://www.facebook.com/kwesmusic
• ABOUT MICACHU •
Micachu is Mica Levi a 25 year old London-based musician, equally at home making brilliant leftfield pop with her group Micachu & The Shapes, as she is composing for orchestras and making mix tapes that mash up dubstep, grime, garage and pop, it comes as no surprise that Mica's music is the aural equivalent of a chameleon: a multi-coloured, multi-layered conflation of ground breaking sounds and ideas.
http://micachu.biz
http://www.facebook.com/pages/Micachu/10361552241