Hey everyone.  Syd Here, so this post will be the main space to come  to check out our coverage of the Occupy Wall St. protests while we are in NY.  We will be posting our videos and pictures here.  We will be also updating other videos that we find each day. I want to thank every one who made it possible for us to get to New York to cover this world changing event, and to everyone who is doing their part.

We are still looking to raise some money to help with the costs of this trip.  If you want to help out, Please email syd@getgrounded.tv.  The other big way to help will be to share this page on Facebook and twitter, and to come back every night to see our updates.


Wednesday OCT 12th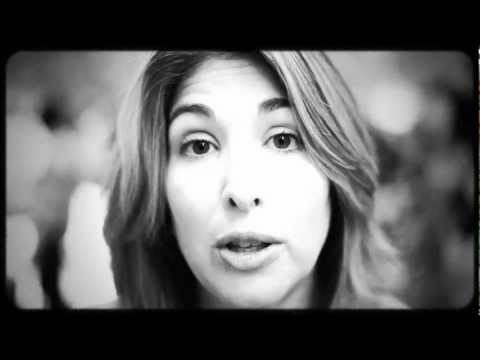 About Naomi Klein
Naomi Klein is an award-winning journalist, syndicated columnist and author of the New York Times and #1 international bestseller, The Shock Doctrine: The Rise of Disaster Capitalism. Published worldwide in September 2007, The Shock Doctrine is being translated in 27 languages. It was a finalist for several prizes including the 2007 LA Times Book Award, New York Public Library Bernstein Award for Journalism, and the National Business Book Award (Canada). In 2008 it won the Canadian Booksellers Association's Libris Award for Non-Fiction Book of the Year and is longlisted for the inaugural 2009 Warwick Prize for Writing (UK). The six minute companion film, created by Alfonso Cuaron, director of Children of Men, was an Official Selection of the 2007 Venice Biennale and Toronto International Film Festivals and was a viral phenomenon, downloaded over a million times.

Her first book No Logo: Taking Aim at the Brand Bullies was also an international bestseller, translated into over 28 languages with more than a million copies in print. A collection of her work, Fences and Windows: Dispatches from the Front Lines of the Globalization Debate was published in 2002.

Naomi Klein writes a regular column for The Nation and The Guardian that is syndicated internationally by The New York Times Syndicate. In 2004, her reporting from Iraq for Harper's Magazine won the James Aronson Award for Social Justice Journalism. Also in 2004, she co-produced The Take with director Avi Lewis, a feature documentary about Argentina's occupied factories. The film was an Official Selection of the Venice Biennale and won the Best Documentary Jury Prize at the American Film Institute's Film Festival in Los Angeles.

She is a former Miliband Fellow at the London School of Economics and holds an honorary Doctor of Civil Laws from the University of King's College, Nova Scotia.


TUESDAY OCT 11th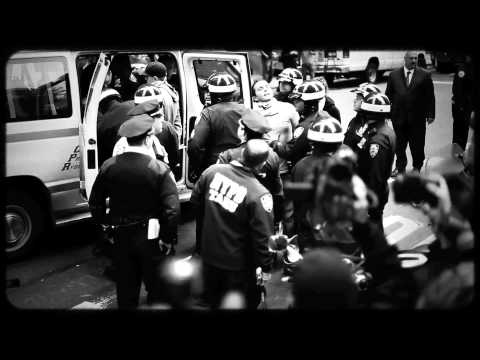 The Grounded TV Network teamed up with Hon. George Martinez of Ground Zero and The Global Block Collective to produce this music video. Please share and help this go viral!
http://www.globalblock.org/


The Global Block harnesses the spirit of innovation, creativity and activism at the core of the Hip-Hop movement to empower youth and transform communities across the globe. Through its leadership, expertise and financial support it aims to inspire individuals to become agents of change in their communities.

Developmental Action Areas:

Cultural Diplomacy

Social Enterprise/ Economic Development

Youth Development

Sustainable Community Building:
We believe that building sustainable communities is possible through holistic, creative and non-paternalistic approaches that incorporate Green Technologies, Social Programming, Accountability, and Research and Development.
SATURDAY OCT 8th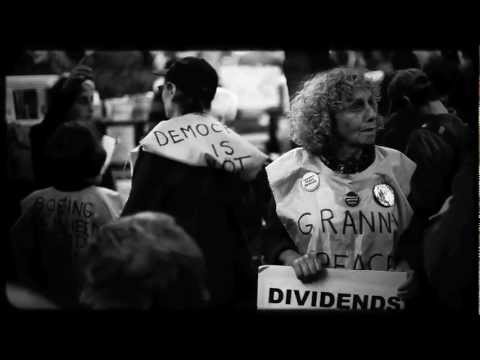 So much respect for these women!
Syd
Mission Statement:
We the Granny Peace Brigade stand for peace. We oppose the use of military force to resolve conflicts between nations or hostile forces. In case of war we advocate:
Immediate and unconditional cease-fire.
Meeting of all hostile forces directly involved, with a neutral independent mediator to resolve the conflict and establish a permanent peace.
No United States engagement in preemptive war actions.
Together we can make negotiation replace slaughter as the main instrument of U.S. foreign policy and restore our country's honor.
Who We Are:
Before us, Raging Grannies of Tucson, AZ tried to enlist in the US military and were arrested for trespassing. Media coverage of that effort inspired New York women coming together from a number of peace groups to make a stand as well.
A group of women went to the Times Square recruitment center on October 17th, 2005 to enlist. We asked to enlist in place of grandchildren who had been deployed in Iraq unnecessarily. We were arrested and charged with disorderly conduct. After the arrest, we could have just accepted an Adjournment in Contemplation of Dismissal (an ACD), but decided, with our lawyer's help, to go to court to defend our civil right to speak out.
We were determined to work together to end the war in Iraq. To do this, we needed an identity and a name; we became the Granny Peace Brigade. It was as members of the newly formed Granny Peace Brigade that we were tried in NYC Criminal Court and acquitted.
In time as we gained new members we formed three committees to carry out actions needed to achieve peace: the No Bases Committee, the Counter Recruitment Committee and the Legislative Committee. When our website was created, we set up a Website Committee.
Each committee gathers information to disseminate to the public and each organizes actions. These include teach-ins, where experts give valued background on issues; phone-a-thons where we ask people to call their representatives about legislation; and counter recruitment actions encouraging parents to be pro-active in monitoring military recruiters' access to their children. We also leaflet, speak in public, lobby, and contact legislators.
http://www.grannypeacebrigade.org/
FRIDAY OCT 7th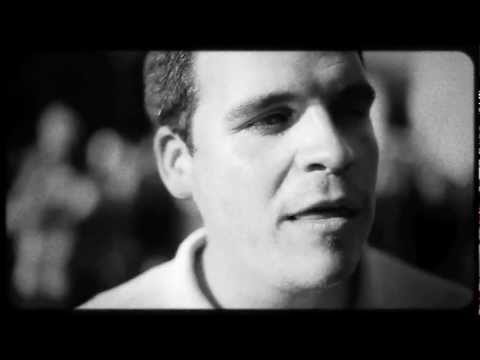 So tonight is the first night i will be sleeping in Zuccotti Park. Have to say, the place gets interesting at night. Very amazing to see everyone coming together so strongly to make sure all the aspects are covered in the park, from making sure every one has all the food and water they need, medical help, bedding to keep warm at night and so on. For now i got you a interview with some interesting ideas on the major differences on whats between the Occupy Wall St. movment, and the Tea party.
Syd
THURSDAY OCT 6th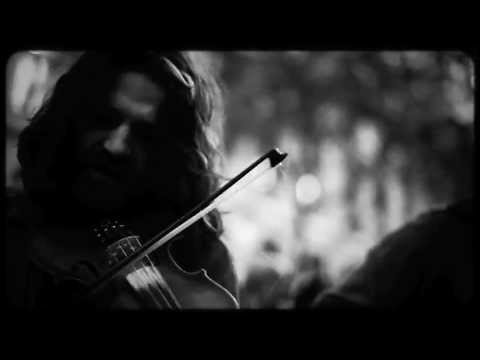 Here is the 4th video. Ran into a very amazing bluegrass band, Spirit Family Reunion, who were belting out some mighty good protest songs. So i had a quick chat with the main singer about the importance of protest music. Make sure to check out some of there music
HERE
.
WEDNESDAY OCT 5th
Thanks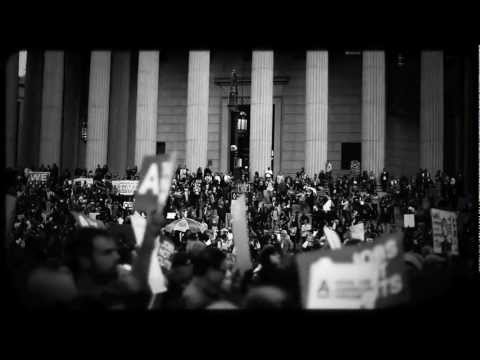 Our 3rd day of video reports: this one covers the Community/Student/Labour Union march that took place yesterday, which saw well over 10,000 people take to the streets. The day went well except for a bit of violence at the end of the day, but 6 hours of peaceful marching and protest proceeded that. The video features interviews with Reverend Billy and the Granny Peace Brigade. Please help out by sharing this page!
We are also still taking donations to help with our coverage of Occupy Wall St. If you want to help, email syd@getgrounded.tv
http://www.revbilly.com
http://www.grannypeacebrigade.org
Syd Woodward
TUESDAY OCT 4th

Well another amazing day, Got to talk Michael Franti, who has been a hero of mine from the time i was 16. Thats all i have to say for now…my its 4am…my brain in turning of. Big day tomorrow for the big march tomorrow with all the students and union workers. Till tomorrow.
-Syd Woodward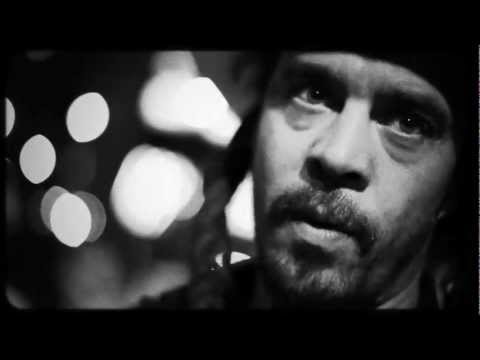 MONDAY OCT 3RD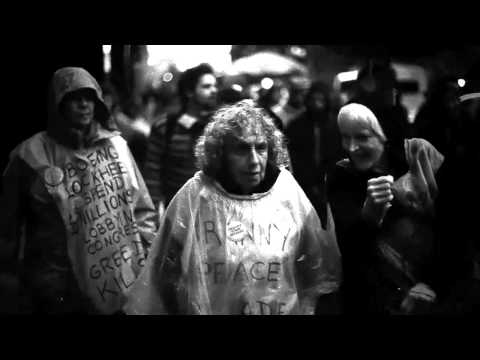 Where do i start. I have never been moved so much in my life. To see so many people, from all walks of life and age coming together to raise their collective fist to say NO…we will not take this any longer, well it brought tears to my eyes many times this afternoon. I kept thinking to myself about all the times i have felt like just giving up on the thought of any thing ever truly changing, everyone just seem so apathetic. Well today i gained back a little more faith.
Just so everyone know, i will be trying my best to do daily short videos like this one, and producing a feature length documentary down the road.
Also, we are still trying to raise some funds for my flight back to Vancouver, and to help cover other costs of this trip. If any one is willing to make s small donation please contact me at syd@getgrounded.tv
Peace
Syd Woodward
SUNDAY OCT 2ND
Landed In the US in one peace, we be landing down in around midnight
-Syd
October 1, 2011. Day 14. 700+ protestors are arrested after thousands march from Liberty Plaza to the Brooklyn Bridge.
Filmed by Kristopher Rae
Edited by Kristopher Rae & Nicky Eyebrows
Music "The Youth" – MGMT
SATURDAY OCT 1ST